We were more than happy to come to the "rescue" of the top notch crew at the Salt Lake City Fire Department last month. Working at their training facility, we placed 3 support beams using our Grove 9000E, 110 ton. This structure will soon be used to clean and maintain the firetrucks. A big thanks goes out to the guys at Sprung Instant Structures and especially to the firefighters who do the often thankless job of keeping us and our families safe everyday!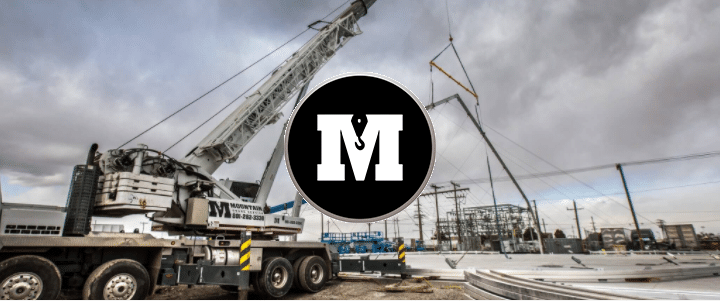 Find Out More
The TMS 9000E is rated for 110 US Tons and it's 5 section telescopic boom can extend to 142' and with optional lattice jib extensions can reach up to 237'. The hydraulic cab can tilt up to 20 degrees for excellent visibility and safety. The TMS 9000E is also highly mobile with highway speeds up to 65 mph.
Mountain Crane Services
Mountain Crane Services provides a variety of crane services across the In- termountain West including plant hut- downs, steel, pre-cast panels, heating and cooling units, transformers, pools and hot tubs, demolition, wind turbines, and bridge girders, to name a few.
Mountain Heavy Transport provides all heavy transport services, including heavy haul, jack-n-slide, and modular platform trailers (Goldhofer).  Mountain Crane Service employees receive continual training through Operating Engineers Local 3 and have their CCO Certifcation.