Row, Row, Row your… Crane?
ALL ABOARD! When the only place to set up the crane is on the water, we'll do that too! Working with Cannon Builders inc, and utilizing three tug boats and a barge, our team used the Manitowoc 2250-S3 right on the Snake River. The job required four different set ups for the 4 different spans and each span consisted of three 180,000 lb. girders. Doug Steinfeldt (operator) & Cody Mottin (signalman) worked flawlessly to complete this job safely & efficiently!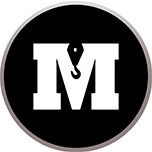 Manitowoc 2250
In its basic configuration, the Manitowoc 2250 can reach over 300' and lift up to 300 tons. It's reach can be expanded up to 520' with additional luffer and jib. The carbody, rotating bed, boom and crawlers can be separated for efficient mobilization.
Mountain Crane Services
Mountain Crane Services provides a variety of crane services across the Intermountain West including plant shut- downs, steel, pre-cast panels, heating and cooling units, transformers, pools and hot tubs, demolition, wind turbines, and bridge girders, to name a few.
Mountain Heavy Transport provides all heavy transport services, including heavy haul, jack-n-slide, and modular platform trailers (Goldhofer). Mountain Crane Service employees receive continual training through Operating Engineers Local 3 and have their NCCO Certifcation.