Ain't no mountain high enough!
Sometimes the most important ingredient to a successful job is sheer grit! Hats off to our incredible crew who worked in extrememly tight quarters & bitter cold temps to get this job done! The over 100 year old piping system above the mouth of Provo Canyon has been under renovation for several months. We came on the scene recently to place multiple pipes and move construction equiptment in nearly impossible circumstances. The breathtaking scenery over looking Utah County and Utah Lake were an added bonus!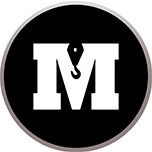 Find Out More
The LTM 1220-5.2 is designed to deliver maximum lifting performance. The gross weight of the 5-axle model is used fully to improve load capacities. With a telescopic boom extension and a long swing-away jib system, it sets benchmarks for hook height and radius.
Mountain Crane Services
Mountain Crane Services provides a variety of crane services across the In- termountain West including plant shut- downs, steel, pre-cast panels, heating and cooling units, transformers, pools and hot tubs, demolition, wind turbines, and bridge girders, to name a few.
Mountain Heavy Transport provides all heavy transport services, including heavy haul, jack-n-slide, and modular platform trailers (Goldhofer).
Mountain Crane Service employees receive continual training through Operating Engineers Local 3 and have their CCO Certifcation.